Comprehensive disposal of hazardous waste
---
Comprehensive disposal of hazardous waste
Technology roadmap for hazardous waste disposal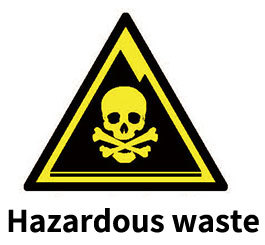 The company has built a 30,000 ton/year hazardous waste disposal system,which uses plasma disposal technology to realize the complete harmless disposal of hazardous waste.
According to the Construction Planning of the Facilities for the Disposal and Utilization of Hazardous Wastes in Shaanxi Province(2018-2025):In recent years,the declaration and registration of hazardous wastes have been increased in the province year by year,and the generation of hazardous wastes will remain the trend of increasing types and quantity.Accordingly,the problem of insufficient disposal capacity of hazardous wastes will become more and more obvious.
Hazardous waste is one of the most important pollution sources that endanger human ecological environment and human health.If it is discharged at will without effective disposal,it will not only cause serious impact on and damage to water environment,air environment and soil environment,but also pose a direct threat to human safety and health.Therefore,governments at all levels and the whole society have attached great importance to the harmless treatment and final safe disposal of hazardous waste.
With the development of industry,more and more hazardous wastes are discharged in the process of industrial production.An estimated 330 million tons of hazardous wastes are produced worldwide each year.Hazardous waste has been called"political waste"in industrial developed countries due to its severe pollution and potential serious impact.The public is very sensitive to the problem of hazardous waste and opposes the establishment of hazardous waste disposal sites in their own areas.Coupled with the high cost of disposing of hazardous wastes,some companies are trying hard to move to less industrialized countries and regions.
Plasma waste disposal technology
Using plasma to dispose of various pollutants has the characteristics of short process,high efficiency and wide application range,especially for polychlorinated biphenyls(PCB),Freon and other halogenated compounds difficult to resolve and special waste disposal in biotechnology industry,pesticides,hospitals,etc.The treatment efficiency of conventional fuel heat source technologies often fail to meet international standards(PCB digestion efficiency must be greater than 99.9999%).Furthermore,the secondary pollution of polychlorinated dibenzo-bis(PCDDS)and polychlorinated dibenzo-furan(PCDFS)with higher toxicity has attracted increasing attention.Plasma can be used to treat waste gas,waste water,solid waste and sludge.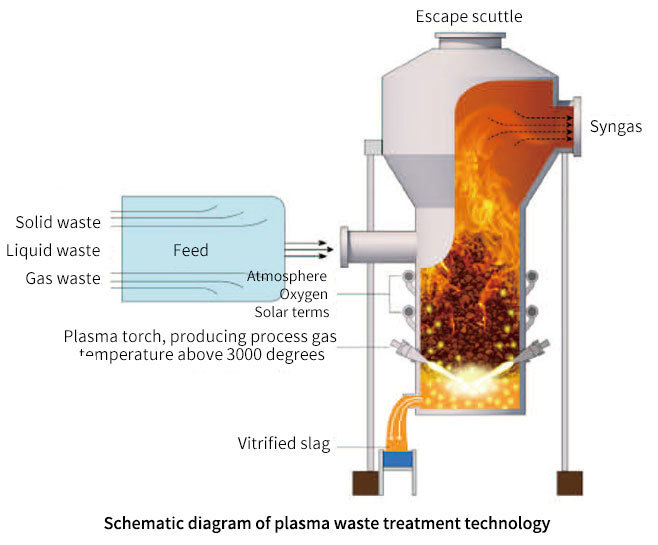 ---
Enquiry Hotline
Address: East Lianghou Avenue, Guapo Town, Huazhou District, Weinan City, Shaanxi Province
WeChat official account
---